MegaComp
U
fair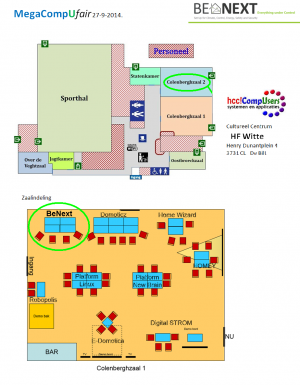 On 27 September the HCC ( Hobby Computer Club) will have a meeting in 'De Bilt' with this year as theme Domotics.
BeNext will also make a contribution.
We will give a lecture in the Cole Bergh Hall 2 at 11.30 so be there on time.
In addition, there will be a BeNext table with a demo set up of our system and a various of other demo tables.
Take an action-flyer with you with the special action.
Location : HF de Witte centrum Henri Dunant plein 4, De Bilt
Date: Saturday 27 September
Time: 10:00-16:00
Presentation: 11:30-12:30
More information at www.compusers.nl