De balans op het Nederlandse elektriciteitsnet dreigt stilaan de weg kwijt te raken. Enexis twitterde onlangs dat de elektrische auto ingezet kan worden om het net makkelijker te kunnen balanceren. Een noodgreep of een briljant idee?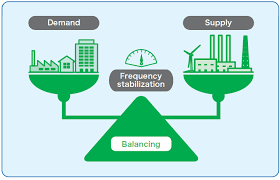 De balans op het net is een verantwoordelijkheid van de netbeheerder. Bovenal is het een uitdaging. Vooral nu. De beweging naar volledig elektrisch wonen is ingezet; de daken raken voller met zonnepanelen en de windmolenparken op zee groeien gestaag. Dat zijn natuurlijk mooie ontwikkelingen, dat vooropgesteld. Maar een feit is wel dat de netbelasting op die manier flink stijgt.
Het elektriciteitsverbruik is altijd redelijk voorspelbaar geweest. Centrales leverden op basis daarvan naar vraag. Fijn, want zo bleef de boel altijd netjes in balans. De situatie vanaf nu is helemaal niet meer zo makkelijk te voorspellen. Stijgt het aantal zonnepanelen, dan neemt de druk op het net toe. Dat is geen ingewikkelde rekensom.
Geen ingewikkelde rekensom
Daar staat tegenover dat steeds meer woningen elektrisch verwarmen. Denk bijvoorbeeld maar aan warmtepompen. Gevolg is dat het verbruik plotseling heel snel kan stijgen. En de netbeheerder? Die zit met zijn handen in het haar. Want als het net niet in balans is, krijgt hij een boete.
Verkopen is verbruiken
De grootste uitdaging is vaak de laatste woning in de wijk. Door de opzet van het systeem krijgt die woning of te veel of te min stroom. De over/ondercapaciteit op het net moet namelijk ergens naartoe. Om het allemaal nóg ingewikkelder te maken koopt een energieleverancier energie in en moet hij die ook weer verkopen. En verkopen betekent leveren en leveren is uiteindelijk verbruiken. En komt er dus nóg meer energie op het net.
Kortom, niet alleen de netbeheerder heeft zorgen over de balans, ook de leveranciers hebben zo hun zorgen. Want koopt de leverancier te veel in dat moet hij 'blussen'. Doet hij dat niet dan krijgt ook hij een boete. En koopt de leverancier te weinig in, dan moet hij snel inkopen. En dat gebeurt uiteraard tegen de hoofdprijs.
Teveel aan energie opheffen
Een dergelijk systeem vraagt om onoverzichtelijke situaties. Sommige bedrijven gebruiken deze onoverzichtelijkheid listig in hun voordeel. Zo worden grootverbruikers gecontracteerd en aangestuurd.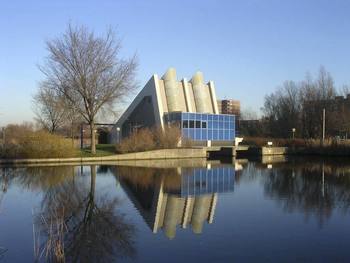 Denk bijvoorbeeld aan de gemalen van het waternet of de industrie (met name ovens). Stel er is een signaal dat er te veel energie op het net is. Dan moet dat rechtgezet worden. Vaak gebeurt dat door bijvoorbeeld grootverbruikers meer energie te laten verbruiken en op die manier het teveel aan elektrische energie op het net op te heffen. Oftewel blussen.
Maar wacht 's even, dat is toch verspilling? Dat klopt, als je alleen naar de kilowatts kijkt. Maar wat als een kilowatt 7 cent inkoop kost op de beurs, maar je krijgt 15 cent (in het beste geval) als je verbruikt? De boete is namelijk nóg hoger.
Dit geldt ook voor een tekort. Als er sprake is van een tekort is het fijn om de grootverbruikers juist af te schakelen om het net weer in balans te krijgen. De grootverbruikers doen dat natuurlijk niet voor niets. Ze krijgen geld of korting op de kilowatts als ze leveranciers toestaan om hun apparatuur even uit te laten schakelen. Vaak is een kwartier al voldoende.
De oplossingen voor thuis
Dit mechanisme werkt ook in thuissituaties, alleen heb je daar wel heel veel woningen voor nodig. BeNext kan met behulp van het Smart Home-systeem voorkomen dat bijvoorbeeld een boiler of een warmtepomp elektrische energie verbruikt. Andersom kan via Smart Home ook een warmtepomp geactiveerd worden. Of de boilertemperatuur verhogen, zodat voor heel even wat extra energie wordt verbruikt. We kunnen ook de apparatuur in huis automatisch aan/uit laten schakelen, bijvoorbeeld als blijkt dat de zonnepanelen te veel energie aan het net leveren (uiteraard wel pas nadat je eerst 100% van je eigen energie hebt gebruikt). Daar zijn dus oplossingen voor.
Voor bewoners is dit een lucratief mechanisme. Het mooie is dat je daar als bewoner niets voor hoeft te doen. Als de energieleverancier je bovendien ook nog eens betaalt om je wasmachine aan te zetten, dan klap je als bewoner helemaal in je handen.
De rode knop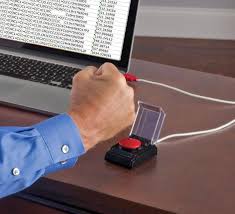 In 2010 heeft BeNext al diverse gesprekken hierover gehad met netbeheerders. Het gespreksonderwerp was de bekende rode knop, zoals wij het noemen. De rode knop schakelt in één klap het verbruik in duizenden woningen uit. We hebben destijds berekend dat er minimaal 100.000 woningen nodig zijn om daadwerkelijk effect te hebben op de energiebalans.
Dat was toen. Ook nu is het een onderwerp dat speelt, zeker nu de weg van volledig elektrische wonen definitief is ingeslagen. Zoveel voorraad is er niet, dus is het belangrijk om de woningen slimmer te maken en de consument daarin te ondersteunen.
Minder energievoorraad nodig
Ons 'duurzaam' hart denkt nóg een stapje verder. Slimme woningen zorgen voor een uiterst efficiënt energiegebruik. Pak dat goed aan en je zult zien dat er simpelweg minder energievoorraad nodig is. Een andere stap is de grootindustrie betrekken. Zij zijn immers de grootste verbruikers en dus kan daar de meeste winst behaald worden. Krijgen we dat op de rails dan bespaart de netbeheerder en daalt het aantal netverzwaringen waar nu zo over geklaagd wordt.
Smart Home is allesbehalve een gadget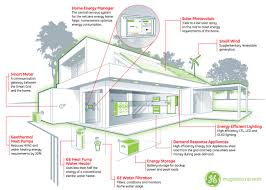 Steeds vaker wordt bevestigd dat Smart Home allesbehalve een gadget is. Het wordt een integraal onderdeel van woningen, standaard bij oplevering of na renovatie. Net als je zonnepanelen, de warmtepomp, infraroodverwarming en de boiler voor je warm tapwater. Smart Home is allang geen leuke extra toevoeging aan een huis. Door het integraal onderdeel van de woning te laten zijn, dragen we samen bij aan het voorkomen van energieverspilling én creëren we een mooie balans in wooncomfort, energieverbruik in de woning en energiegebruik op het elektriciteitsnet.
Het goede nieuws is dat steeds meer bouwers, beleggers en woningcorporaties zich daar bewust van zijn. Dat is een geweldige eerste stap. Dat merken we ook bij BeNext, maar we zijn er nog niet. Er is nog een wereld te winnen. Wij zijn er klaar voor.
Link naar bericht van Enexis: